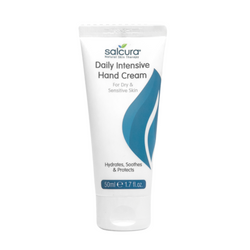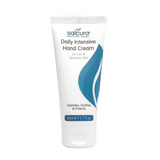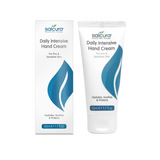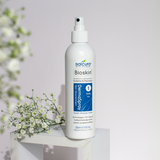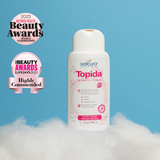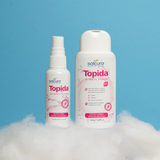 Brand New Salcura Daily Intensive Hand Cream
For dry to severely dry and eczema-prone hands
Rich in natural oils & extracts - Olive, Safflower, Sea Buckthorn, Aloe Vera, Chamomile & Rosemary

Naturally derived, scientifically proven active ingredients - Urea, Glycerin & Lactic Acid

A light, non-sticky formula to absorb quickly, feeding the skin healthy nutrients, alleviating dry, rough skin issues

Contains no nasties, no perfume or other synthetic skin irritants. Vegan-friendly & Cruelty- Free
With a pH of 4.6 (skin average is 4.7), the Hand Cream offers a perfect daily moisturiser for dry hands, and even for hands prone to skin problems.
Every day we disturb our natural pH balance by washing our hands, using hand sanitiser, typing, cooking - our hands never stop. Even more so for those with manual jobs, like beauticians, nurses, hairdressers, doctors, and so on - keeping your hands healthy is a challenge!
The Salcura Daily Intensive Hand Cream will nourish, hydrate and soothe those dry, rough hard-working hands.
 This product has now been Dermatologically tested with the status 'Excellent'